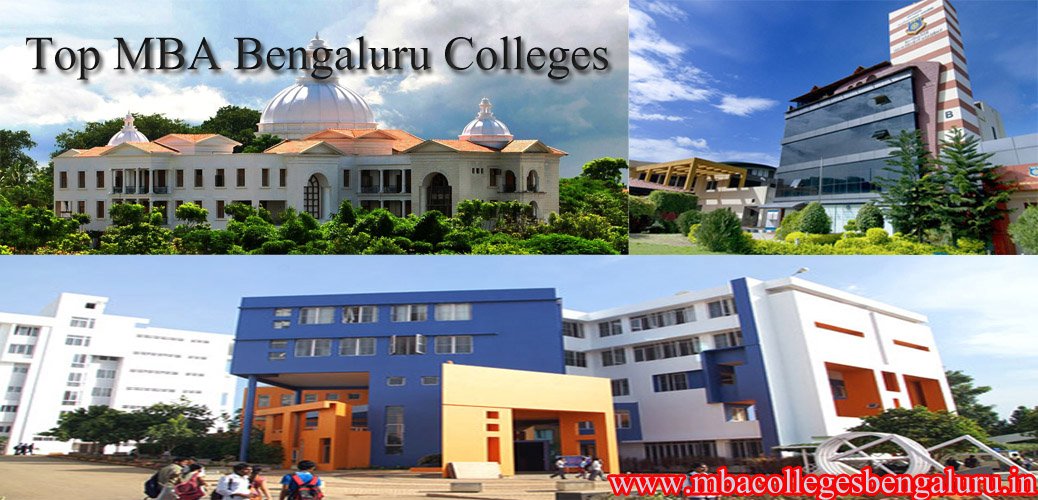 MBA stands for Master in Business administration is post graduate degree which can be done after doing the graduate degree. There are More than 200+ Colleges in Bangalore that provides the best quality MBA education implementing Latest Teaching Pedagogy for Better Understanding to students. B-School in Bangalore provides also regular 2 years full time MBA in Bangalore, Part-time MBA in Bangalore for working executives and through correspondence MBA in Bangalore Affiliated from a University.
MBA Colleges in Bangalore About:
The B-school Bangalore have a stringent Admission Process for Admission in 2 years Full time MBA programme in Bangalore
MBA Admission Eligibility at Bangalore
as upon the fulfillment of minimum eligibility of Graduation in any discipline with 50% Marks Criteria they even Require nationalized Entrance exams Score likewise CAT, MAT, CMAT or state level exam like KMAT for providing admission in Bangalore.
There are also various B-Schools Bangalore which provide the best MBA Courses in Bangalore. Hence, since Regular MBA Course in Bangalore is a 4 semester study of 2 years of duration, Where in the 1st and also 2nd semesters are common and in the 3rd and 4 semesters students have to choose a MBA specialization/Elective. B-School Bangalore offers various specialization/Electives to students to select from in the 2nd year of the course i.e in 3rd and 4 semester. Hence, MBA colleges Bangalore, Karnataka offers Dual specialized MBA course in Bangalore to students for making a better career.
Specializations also Provide by Managements colleges in Bangalore
Few of the specializations/Electives also offered in List of B-School in Bangalore while persuing MBA course in Bangalore in 3rd and also in 4 semesters are:
Agri-Business management
Bank Management
Entrepreneurship
Finance
Human Resource Management
Information Technology
Insurance & Risk Management
International business
Management of NGO's & NPO's
Manufacturing management
Marketing
Services Management
Event & Media Management
Rural Management
MBA Colleges Bangalore AICTE Approved List
How many MBA colleges are there in Bangalore, Karnataka ?

Bangalore Town in more than 125 MBA colleges and programs. Top MBA colleges in Bangalore are: IIM Bangalore, Christ University, XIME Bangalore, IFIM Bangalore, SIBM Bangalore.

S.no
Name of MBA Colleges Bangalore
Town in Bangalore
Approved By University
1.
Acharya Institute of Management and Sciences
Netaji Nagar, Peenya
Bangalore University
2.
Acharyas Bangalore B School
Shushruti Nagar, D Group Employees Layout
BU
3.
Aditya Inst. of Management Studies and Research
Prakruthi Nagar, Kogilu
Bangalore University
4.
Advanced Management College
Bannerghatta Main Rd, Bengaluru
Bangalore University
5.
Al-Ameen Institute Of Management Studies
Lalbagh Main Gate, Hosur Road, Madiwala
BU
6.
AVK Institute of Management
Banashankari 3rd Stage, Banashankari
Bangalore University
7.
Bangalore Institute of Mangt Studies
Harsha Layout, Kengeri Satellite Town
Bangalore University
8.
CMR Center for Business Studies
Lakshmamma Layout, Banswadi
Bangalore University
9.
CNK Reddy College of Business Management
2nd Stage, Indiranagar
BU
10.
Community Institute of Management Studies
Jayanagar, Near Ashoka Pillar
BU

List of MBA Colleges Bangalore under Bangalore University

11.
Dayananda Sagar College of Art Science and Commerce
Shavige Malleshwara Hills, Kumaraswamy Layout
Bangalore University
12.
East West Institute of Technology
Anjananagar, Off Magadi Road
Bangalore University
13.
G.T. Institute Management Studies and Research
also in Magadi Main, Road, Sunkadakatte, Vishwaneedam
BU
14.
Garden City College of Science and Management Studies
Kethi Ganur Main Road, Battarahalli
BU
15.
Global Institute Management Sciences
also in Ideal Homes Township, Rajarajeswari Nagar
Under BU
16.
Garden City University
Racecourse, Basaveshwara Circle
Under BU
17.
Hillside Business School
Raghuvanahalli, Subramanyapura
BU
18.
Indian Academy School of Management Studies
Hennur Main Road, Kalyan Nagar
Under BU
19.
Karnataka College of Management
also in Yelahanka Hobli, Bangalore North
Under BU
20.
Krupanidhi School of Management Bangalore
Hobli, Carmelaram
Under BU

List of MBA Colleges Bangalore, Karnataka under Bangalore University

21.
Lorven International Institute of Management Studies
also in Devarachikkanahalli Main Rd, Bommanahalli
BU
22.
MS Ramaiah College of Arts Science and Commerce
M S R Nagar, Mathikere
Under BU
23.
MP Birla Institute of Management
Race Course Rd, High Grounds
Under BU
24.
Oxbridge Business School
also in Vishwaneedam post, Herohalli Cross
BU
25.
Padmashree institute management and science
Kommagatta, Kengeri
Bangalore-University
26.
RR Institute of Advanced Studies
Heseraghatta Main Road,Chikkabanavara
Under BU
27.
R S College of Management & Science
Bellary Road, Gangenahalli Ex
Under BU
28.
Regional Institute of Cooperative Management
Padmanabhanagar, BSK 2nd Stage
B.U
29.
REVA University Bangalore
Vishveshvaraiah Nagar, Ganga Nagar
Under BU
30.
RJS Institute 0f Management Studies
also in Koramangala 3 Block, Koramangala
Bangalore-University

MBA Colleges Bangalore AICTE and Bangalore Universities

31.
Sambhram Academy of Management Studies
Bharat Nagar, Kolar Gold Fields
.B.U
32.
Seshadripuram Institute of Management Studies
Yelahanka New Town
Under BU
33.
Shushruti Institute of Management Studies
Shushruti Nagar, Byraveshwara Industrial Estate
Bangalore University
34.
Surana College
South End Road, Basavanagudi
Under Bangalore University
35.
T John Institute 0f Management and Science
Gottigere, Bannerghatta Road
BU
36.
T.John College
Gottigere, Bannerghatta Main Rd
Bangalore University
37.
The Oxford College of Business Management
17thB'Cross, Sector-IV, H.S.R. Layout
B.U
38.
Sri Gokula College Of Arts Science and Management Studies
also in Jayanagara, Harohalli
Under Bangalore University
39.
Acharya Institute of Techn0logy
Acharya Doctor Sarvepalli Radhakrishnan Rd, Soladevanahalli,
VTU
40.
AMC Engineering College
Bannerghatta Main Road,
VTU

List of MBA Colleges Bangalore, Karnataka under VT University

41.
Amruta Institute of Engineering and Management Sciences
Ramanagar District, Kenchanakuppe
VTU
42.
Atria Institute Technology
also in Anandnagar, Hebbal,
VTU
43.
Nandi Institute of Technology and Management Sciences
Vaderahalli, Harohalli Hobli
VTU
44.
BNM IT
Banashankari Stage II, Banashankari,
VTU
45.
BTL Institute of Technology
Hosur Rd, Bommasandra Industrial Area
VTU
46.
BIT
Krishna Rajendra Rd, V V Puram
VTU
47.
Brindavan College of Engineering
also in Vijaynagar, Kattigenahalli
Under BU
48.
CMRIT
 AECS Layout, I.T. Park Road
VTU
49.
Cambridge TT
Chikkabasavanapura, Krishnarajapura
VTU
50.
City Engineering College
Doddakallasandra, Bikasipura
Under Bangalore University

List of MBA Colleges Bangalore, Karnataka under VT University

51.
Dayananda Sagar College of Engineering
Shavige Malleshwara Hills, 91st Main Rd, 1st Stage, Kumaraswamy Layout
VTU
52.
Don Bosco Institute of Technology
Mysore Rd, Kumbalagodu
VTU
53.
Dr Ambedkar Institute Technology
Outer Ring Rd, Near, Gnana Bharathi,
VTU
54.
East Point College of Engineering and Technology
Virgo Nagar Post, Avalahalli
VTU
55.
East West Institute Technology
Anjananagar, Off Magadi Road, Near BEL Layout
VTU
56.
Global Academy of Technology
Aditya Layout, RR Nagar
VTU
57.
HKBK College of Engineering
Manyata Tech Park, Nagavara
VTU
58.
HMS Institute of Technology
Kyathsandra, Tumakuru
VTU
59.
Jnana Vikas Institute of Technology
Vidya Soudha, Padmashree G.D.Goyalji campus
VTU
60.
JSS Academy of Technical Education
Dr. Vishnuvardan Road, Post, Srinivaspura
VTU

MBA Colleges Bangalore AICTE and VT University

61.
Kalpataru Institute of Technology
Vidya Nagar, Tiptur
Also Under VTU
62.
MVJ College of Engineering
Near ITPB Whitefield, Kadugodi
VTU
63.
Nagarjuna College of Engineering and Technology
Mudugurki, Venkatagiri Kote Post, Devana Halli
VTU
64.
New Horizon College of Engineering
Near Marathalli, Bellandur Main Road
Also Under VTU
65.
Nitte Meenakshi Institute of Technology
BSF Campus, Yelahanka
VTU
66.
The Oxford College of Engineering
Bommanahalli, Hosur Road
VTU
67.
PES Institute of Technology
Banashankari 3rd Stage, Banashankari
VTU
68.
RR Institute of Technology Bangalore
Heseraghatta Main Road Chikkabanavara
Also Under VTU
69.
Raja Rajeswari College of Engineering
Ramohalli Cross, Kumbalgodu
VTU
70.
Rajiv Gandhi Institute of Technology
Cholanayakanahalli, Hebbal,
Also Under VTU

MBA Colleges Bangalore AICTE and under VT University

71.
Reva Institute 0f Technology and Management
Rukmini Knowledge Park Yelahanka, Kattigenahalli
VT University
72.
RNS Institute Technology
Channasandra, RR Nagar
VT University
73.
SJC Institute Technology
BB Rd, Chikkaballapura
VT University
74.
Sai Vidya Institute 0f Technology
Rajanukunte, via Yelahanka
Visvesvaraya Technological University
75.
Sambhram Institute of Technology
M S Palya, Jalahalli East
VT University
76.
SCT Institute Technology
Vignana Nagar, New Thippasandra Post
VT University
77.
South East Asian College of Management Studies
Virgonagar, Krishnarajapura
Bangalore University
78.
Shridevi Institute of Engineering and Technology
Maralenahalli also Tumakuru
also Under VT University
79.
Siddaganga Institute of Technology
Chandana Complex, Tumakuru
also under VT University
80.
Sir M Visvesvaraya Institute Technology
also in Hunasamaranahalli, Yelahanka, Krishnadeveraya Nagar
Visvesvaraya Technological University

MBA Colleges Bangalore AICTE or Visvesvaraya Technological University

81.
SJB Institute Technology
also in BGS Health & Education City
Visvesvaraya Technological University
82.
Dr Sri Sri Sri Shivakumara Mahaswamy College of Engineering
THYMAGONDLU HOBLI, Nelamangala
Visvesvaraya Technological University
83.
PNS Institute of Tech
also in Arishinakunte, Nelamangala
Visvesvaraya Technological University
84.
Achutha Institute Technology
also in Yalahanka, North Bangalore
Visvesvaraya Technological University
85.
Sampoorna Institute of Tech and Research
also in Belekere Gate, Chennapatna
Also Under VTU
86.
KS School of Engineering and Management
also in Mallasandra Holiday Village Road, Off, Kanakapura
VT University
87.
Gopalan College of Engineering and Management
Sonnenahalli, Krishnarajapura
also under VT University
88.
Dayananda Sagar Academy Of Technology And Management
also in Udaypura Opposite Art of Living, Kanakapura Rd
Visvesvaraya Technological University
89.
Presidency College
also in Hebbal Kempapura
Also Under BU
90.
SSR College of Science and Management
also in Byrathi-Kyalasanahalli, Kothanur
University of Mysore

List of Top B-School in Bangalore

91.
BSBS Business Academy
NS Palya, Stage 2, BTM Layout
Bangalore University
92.
Koshys Business School
also in Hennur-Bagalur Road, po, Kannuru
Bangalore University
93.
Gupta College Of Management and Technology
also in Banashankari 3rd Stage, Hosakerehalli
University Mysore
94.
Krupanidhi school of Management
Chikka bellandur, Hobli, Carmelaram, P O, Varthur
University of Mysore
95.
Imperial College of Business Studies
Jaya Nagar East, Jayanagar
University Mysore
96.
Institute Of Business Management and Technology
also in 7th Block Extension, Banashankari
University of Mysore
97.
SSR College of Science and Management
also in Byrathi-Kyalasanahalli, Kothanur
Bangalore University
98.
Indus Business Academy
Lakshmipura, Thataguni
University Mysore
99.
International Academy of Management and Entrepreneurship
Kanakapura Rd also in Udayapura Post
University of Mysore
100.
Innovative Business School
Close
University Mysore

List of B-School in Bangalore

101.
Sidvin School of Business
Banashankari 3rd Stage, Banashankari
University Mysore
102.
Ramaiah Institute 0f Management Sciences
also in M S R Nagar, Mathikere
University Mysore
103.
National Institute of Business Excellence
Close
University Mysore
104.
Global Institute for Corporate Education
also in Hosur Main Road, Pillar Number 193, Bartena Agrahara
University Mysore
105.
ISBR Business School
Infosys Drive also in Electronics City
University Mysore
106.
International Institute of Business Studies
also in Kanaka Nagar, Nagawara
University Mysore
107.
Noble School of Business
Also in Jeewan Sathi Colony, 1st Phase, JP Nagar
University Mysore
108.
Academy for Excellence in Management Education
List of MBA Colleges Bangalore, Karnataka JP Nagar
University Mysore
109.
Acharya Institute of Management and Sciences
also in Netaji Nagar, Peenya
University Mysore
110.
Indo Asian Academy Group of Institutions
also in Meganahalli, Kalyan Nagar
University Mysore

List of B-School in Bangalore

111.
National School of Business
Singena Agrahara, Huskur
University of Mysore
112.
MS.Ramaiah Institute of Management
also in M S Ramaiah Nagar, Mathikere
University of Mysore
113.
MS Ramaiah School of Advanced Studies
also in M S Ramaiah Nagar also in Mathikere
University of Mysore
114.
Silicon City College Bangalore
also in Chikkabasavanapura, Krishnarajapura
University of Mysore
115.
Apoorva Inst of Management Studies (AIMS)
also in RK Layout, Opp.Prarthana School P1,, Padmanabhanagar
University of Mysore
116.
MARC Business School
List of MBA Colleges Bangalore, Karnataka
University of Mysore
117.
COLOMBIA FIRST GRADE COLLEGE
Also in 1st Phase, JP Nagar
University of Mysore
118.
Loyola Business School
University of Mysore
119.
Windsor Institute of Mangt studies
also in Shantiniketan Layout, Battarahalli
University of Mysore
120.
International Academy for Competency Enhancement
N.A
University of Mysore

List of B-School in Bangalore

121.
Alliance School of Business
Chikkahagade Cross, also in Chandapura
University Mysore
122.
Institute of Management Excellence and Research
also in Sarjapur Road, Dommasandra
University Mysore
123.
Ramaiah Institute of Management  Studies
List of MBA Colleges Bangalore M S R Nagar, Mathikere
University Mysore
124.
Institute of Business Management and Research
also in Shreyas, Kasturi Nagar
University Mysore
125.
Kempegowda Inst. of Management Studies and Research
also in Magadi Main Road, Nagarbhavi
University Mysore
126.
St Hopkins College
Adugodi, also in Bannerghatta Road Cross
University Mysore
Hence, Bangalore which have enormously multiplied, promising a better future. At this juncture, to overcome the tough competition existing between business enterprises, also List of MBA Colleges Bangalore are holding the responsibility to produce competent and dynamic management professionals with the Change in the teaching Pedagogy from theoretical to practical with induction of value added programmes for overal development of the student and having better jobs after successful completion of MBA programme from the Top B-School in Bangalore or even more.
Like Also:
list of top MBA colleges in Bangalore
MBA colleges Bangalore fees structure