11th Mile Gallu,
Doddaballapur – Nelamangala Road,
Mallohalli Village, Kadanur,
Doddaballapur Taluk,
Bengaluru, Karnataka 561204
Website-www.raitechuniversity.in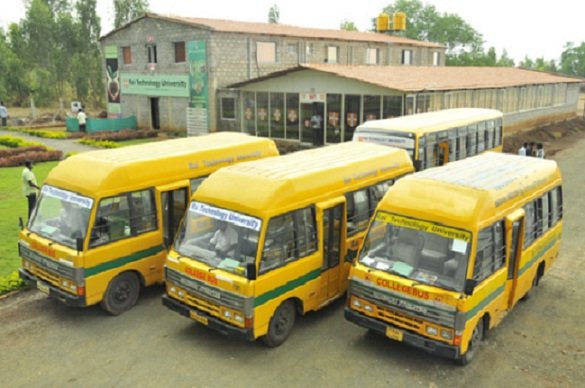 Name of MBA University

Rai Technology University Bengaluru

Name of MBA College
School of Arts and Management Sciences
Year of Establisment
2013
Vision
Our vision is to be one of the preferred providers of quality professional education attracting local and overseas students and imbibe in our students a passion for life-long learning by freely sharing the fruits of knowledge to create a win-win situation for all the stakeholders in increasingly complex global world.
Mission
To advance knowledge in the fields of science, technology, management and allied disciplines of scholarship with focus on developing relevant skills, competence and attitude to meet the needs of the society and the industry in the 21st century.

By bringing about significant improvement in every phase of rural life, by much needed change in methods of production, by influencing the whole outlook of the rural community and rural home, by giving them a new vision and new hope, this university will be able to make great contribution to national welfare.

To develop innovative programs in emerging disciplines, enduring cutting edge research of social relevance and national interest involving faculty and students in interactive learning and application environment both within and outside the University and make them build world-wide network of knowledge sharing.

Approvals & Memberships
UGC-University Grants Comission
Course Offered
MBA Masters of Business Adminstration
Duration
Two Years
Semesters
 Four semesters
MBA Specializations Offered in Rai Technology University
HR, Marketing, Finance, Digital Marketing, Logistics & Supply Chain, Agro Business Managment, Master in Heath Adminstration

Rai Technology University Bangalore Fees

Rai Technology University Bangalore Fees
Rs.5,20,000/- for 2 Years.
Campus Facilities in Rai Technology University
Wi Fi enabled campus
Yes
Cafeteria
Yes
Computer Lab
Yes
Auditorium
No
Mini Auditorium
No
Seminar Hall
Yes
Technology enabled Classrooms
Yes
Hostel Accommodation
Yes
Library
Yes
Alma Connect
Yes
Scholarship Available
Yes
MBA Fees structure in Rai Technology University
Rs 20,000/- Per semester (Total fees Rs 80,000/-)+One Time admission Fees Rs 20,000/- (Non Karnataka students) Rs 10,000/-(Karnataka Students)+Security Deposit (Refundable)-5,000
centres of Excellence
Centre for Innovation & Entrepreneurship Development(CIED)
Centre for Sustainable Development (CSD)
Career Opportunities
In Multinational & Indian Companies fields like Services, Infotech, Hospitality, Consumer Goods, Consultancy, and Engineering, etc.
Eligibilty Criteria for Regular MBA in Rai Technology University
1)Aggregate of 50% in bachelor's degree in any discipline or equivalent (10+2+3)
2)Students appearing in their final semester / year exams are also eligible to apply
3)Students should score well in CEE(All India Cental Entrance Exam for Rai Technology University)
Selection criteria
Completed application and Documents Verification
Placements
The placement cell is an institutional arrangement in the University whose service is primarily extended to assist students for full time jobs to the final year student's community.